Your crankshaft is the heart of your engine. JRD offers an array of standalone crankshaft services to suit your needs. We only use premium crankshaft components when rebuilding or replacing parts.
Crank Rebuild - $90 - $120 Labor
Includes
Disassembly
Thoroughly clean crank webs
Reassembly with new connecting rod, rod bearing, crank pin, and thrust washers (if applicable)
NOTE: Price does not include new parts.
Crank Balancing - $215 + Heavy Metal*
Includes
Disassembly
Thoroughly clean all components
Weight addition or reduction
Reassembly
*Heavy metal cost can range from $5 - $30.
NOTE: Does not include new parts if needed.
Available Parts
OEM Rod Kits - $120 - $450 (newer KTM models)
Recommended for basic rebuilds
Kit includes rod, pin, rod bearing & thrust washers (if applicable)
CWI Pro Rod Kits - $300 - $350
Premium connecting rod
Recommended for race engines
Kit includes rod, pin, rod bearing & thrust washers (if applicable)
Carrillo Rod Kits - $300 - $350
Premium connecting rod
Recommended for race engines
Kit includes rod, pin, rod bearing & thrust washers (if applicable)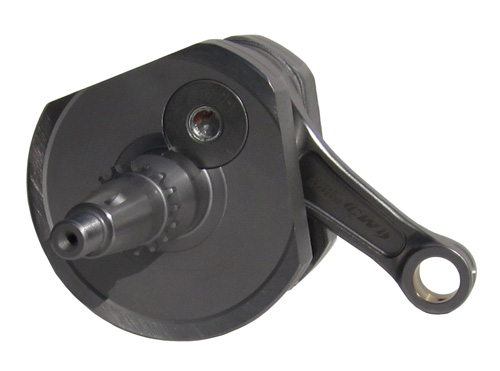 Crank shown with CWI Pro Rod installed